Events & Travel
Seniority Club
Welcome to The Seymour Bank Seniority Club, for our age 50 or "better" friends! If you're looking for adventure, camaraderie and a whole new way of enjoying your best years, our Club is designed exactly for you!
In 2019 The Seymour Bank celebrates our 80th Anniversary, and we are happy to report we are one of the strongest in the region and remain locally owned and community focused. Our Club is here for you to provide fun escorted trips, informational seminars, parties and outings and paint-nites, financial and retirement planning, free lunches, a full-time personal banker and club coordinator, as well as, many other banking extras that best fits your way of life. We now have 3 Webster County Banks to serve you; Seymour, Rogersville and Marshfield.
The great thing about our Club is you don't have to be a member or customer to join in on all the fun. There's absolutely something for everyone! Don't miss any of it!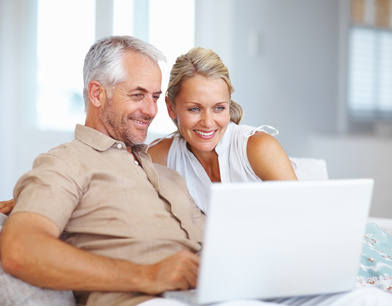 Excel Seniority Club Checking
We are offering you the very best checking account around, and you'll be amazed at all the benefits you receive for the low price of $4.25 monthly:
No Monthly Minimum Balances * Unlimited Transactions * Internet Banking & Free Bill Pay * Free Unlimited Checks * Free Paper Statements & Check Images * Free Copies & Notary * Free Money Orders or Cashier Checks [up to 5 per month] Free Instant Issue Debit Card * 50% off Safe Deposit Box Rent * Free Mobile Banking, Apple Pay & Text Banking * Free Financial Planning * Free Parties & Monthly Educational Seminars * Travel Benefits*
PLUS: Cash Back Member Rewards where you receive a total of $10 per quarter or $40 annually for sending in $100 of receipts of everyday items you purchase [Annual fee for this is account is $51, so you can get back $40 of that in free $ through this benefit] * Walk-In Pharmacy Card where you can save up to 15% on average brand name prescriptions and up to 55% on average on generic prescriptions * Eyecare & Eyewear – Savings are available at over 10,000 optical store locations * Hearing Plan – Receive a 15% discount on over 70 hearing aids plus screenings * Emergency Medical ID – Carry vital medical information with you at all times and so much more! If you have an existing account, it won't change your account number. All our accounts are insured to the maximum FDIC coverage.

Group Travel
Why Group Travel? We do the planning, all you do is sit back, relax & enjoy the ride! We have some spectacular tours for 2019 and we want you to come and join us! Why would you want to go anywhere else?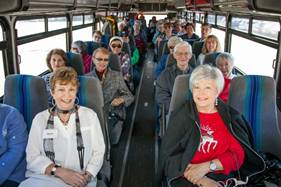 We've got something brand new beginning in 2019; we are offering our first EXCLUSIVE TOUR, a tour like no other. Wonders of Alaska from February 28 through March 7 will leave you breathless as we fly from Springfield and make our way to Anchorage, Alaska for 3 days. Here we'll get to experience the 2019 Iditarod Ceremonial Start, Running with the Reindeer [modeled after Running with the Bulls], Snow Sculpture Competition, Fur Rondy Melodrama and many other things. We'll travel to Talkeetna and spend a night at the Talkeetna Alaskan Lodge searching for the Northern Lights. Then we're on to Fairbanks for a Chena Natural Hot Springs, World Ice Art Championship, Ice Museum, Alaska pipeline and then we'll end our time on a sled powered by a team of dogs along a stunning wooded trail. This is the REAL ALASKA!
Do you love the WOW FACTOR? Well, if so, you won't want to miss this day trip as we travel to Springfield, MO on Friday, April 19 to the new Wonders of Wildlife National Museum & Aquarium. We'll step into the wild with the sights, sounds and smells of some of the planet's most extreme wildlife habitats. Next up we'll go inside Bass Pro and have a buffet meal at Hemingway's Restaurant. Then we're off to the Springfield History Museum where we'll see galleries containing Route 66, Wild Bill Hickok and the American West, Civil War and more. Then we'll have a step-on guide take us around Springfield to give us even more history and on the way, we'll stop off at Ms Gilmore's Tea Room and enjoy a dessert. Come and be WOW'd!
Are you aware that 2019 is the 50th Anniversary of man landing on the moon? Klondike Kid Mystery and To The Moon and Back from June 3-7 will take us into three different states. The first 2 days are a Mystery as we search for the Klondike Kid. Then we're off to the Armstrong Air & Space Museum, Moon City Music, Airstream Factory Tour, Clabber Girl Tour, Casey Illinois to see many Guinness World Record constructions and so much more. 4 Night's Deluxe Lodging, 19 Tours and Attractions & 10 Meals. Don't miss this 50th Anniversary Event!
Nibbles and Nosh, Friday, July 19. Come with us as we NIBBLE our way through St. Louis with a step-on-guide that will share St. Louis history and little tid-bits [gossip] throughout our day tour. We're going to NOSH [eat, snack, munch] to our heart's content as we visit Soulard's Farmers Market, Dad's Cookie Company, Merb's Candies, Gus' Pretzels, Tower Grove Park, Gooey Louie, Ted Drewes and more. It's one yummy of a trip you won't want to miss!
Be-You-Tiful Branson is where we're headed on Wednesday, August 28. It's our annual day trip as we start at the Dewey Short Visitor Center and Fish Hatchery and then head to the Showboat Branson Belle for their Southern Gospel lunch cruise with a 3-course meal. Next, we're off to Top of the Rock to experience the Ancient Ozarks Natural History Museum, plus Lost Canyon Cave by electric carts. We'll enjoy a delicious dinner at the Keeter Center before heading to the Blackwoods Evening Show with high energy entertainment with their 80-year track record of hits!
A Step Back In Time is our annual Mystery Tour on Thursday, November 7 that you won't want to miss. First, we'll head to a 20th century village, then we'll go out of state for more nostalgic warmth where we'll find yesteryear items that will blow your mind. Here we'll have lunch and great entertainment and you won't want to leave. Our final stop of the day will take us to a most beautiful place where a story will unfold before our very eyes. It's all about days gone by, so don't let this trip go by without you on it! It will sell out fast!
Each year the Seniority Club takes a Christmas tour and we want to change that up, so we are spending New Year's Eve in Nashville! Our tour will begin on Monday December 30 where we'll arrive in Nashville and have dinner at the Nashville Nitelife Dinner Theater, voted Nashville's #1 Dinner Show. We'll have a Troubadour City Tour, sightseeing with a singer/songwriter guide that will take us around the city to the favorite hot spots! If you want a little bit of history, we're going to Belle Meade Plantation where we'll have lunch and a tour and hear about the history from the early 1800s thru the Civil War. Country Music your thing? Well that's good because we're going to the Country Music Hall of Fame with over 2.5 million artifacts and rich in history. Then the grand finale of the trip will take place on New Year's Eve where we board the General Jackson Showboat for a buffet dinner, live entertainment, dancing, a view at Midnight of Downtown Nashville Fireworks and Midnight Toast. Before leaving Nashville on New Year's Day, we'll stop and shop for after Christmas bargains. Don't miss this once-in-a-lifetime party as we ring in the new year like never before, Nashville Style!
So, what are you waiting for? Sign up and join in all the fun. Call the Seniority Club at
417.935.2293          417.753.5224          417.859.BANK         800.235.7346
Don't wait, book today! You'll find with group travel that you can't do all the things we do for the prices we offer. 
Gift Certificates and Payment Plans
Don't worry about funds to pay for your Seniority Club trips, better yet, have your children or family buy you a gift certificate that you can use on the trip of your choice. Whether Christmas, Mother's or Father's Day, Valentine's, Birthday, Anniversary, whatever the occasion, we can make up the certificate! We can also set up payment plans for your personal wish list! We want to make it as easy as possible for you to get out and enjoy yourself with us in 2019, whether it's a multi-day tour or just a day trip!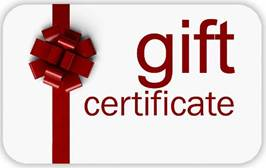 Seminars
Your Seniority Club is hosting monthly seminars at The Seymour Bank at 119 N Main Street, Seymour, MO 65746. These seminars will be held on the last Thursday of every month in our upstairs party room beginning at 10:00am. We'll provide coffee and snacks. The seminars will last until approximately 11:00am, at which time we invite each person to go to the Seymour Senior Center on the square at 205 S. Commercial Street for lunch that will be paid for and served by the bank.
Don't miss this exciting program through the Bank; you've earned it! Invite a friend or two or three! These seminars are to benefit you, and there are so many new things you can learn as a senior!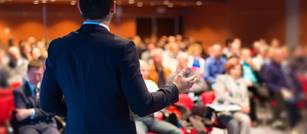 Monthly e-Newsletter

Email Delilah [djohnson@seymourbank.com] and sign up for our monthly e-newsletters. These go out on the first of each month and have very informative news, trip and seminar updates, special discounts and other items that only go out through email. You're missing out on lots of good stuff if you're not signed up for e-news, so sign up today and don't miss anything!
Free Lunch at Local Senior Centers
The Seymour Bank serves lunch at our local Senior Centers monthly. Don't miss it because we also pay for your lunch that day! It's a WIN-WIN for ALL!

Marshfield - 2nd Wednesday of each month
Rogersville - 3rd Wednesday of each month
Seymour - Last Thursday of each month, following seminar