Events & Travel
Seniority Club
Our Seniors, those who are 50+ in age, are important members of our communities, and that is why eight years ago we created The Seymour Bank Seniority Club. You are parents, grandparents and people who have contributed to the history and making of our fine communities and paved the way for all future generations.
The Seymour Bank takes pride in the services we offer to our customers and friends. Over the past few years, we have seen many senior clubs being done away with, so we eagerly continue to serve you in this capacity, because you've earned it. With our Club, you can enjoy free lunches and parties, great senior accounts, a personal banker and so much more.
If you are at the age where you no longer enjoy driving or spending time alone, our travel portion of the club fits great with any lifestyle. All you have to do is choose the trip or trips you want to go on and we do the rest by getting you the best trip at the best value!
You don't have to be a member or customer to do any of our activities or tours, but we hope you enjoy it so much that you'll want to become part of our Bank Family, now serving for 80+ years, with 3 Webster County Banks to serve you; Seymour, Rogersville and Marshfield, and we were voted BEST BANK IN WEBSTER COUNTY for 2019!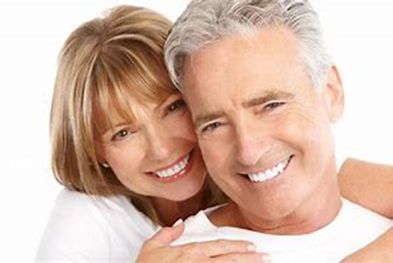 Seniority Club Checking Account
Welcome to The Seymour Bank Seniority Club, for our age 50 or "better" friends! We are offering you the best checking account around, because you've earned it.
No Monthly Minimum Balances * Unlimited Transactions * Internet Banking & Free Bill Pay * Free Checks [300 per year] * Paper Statements & Check Images * Free Cashier Checks [up to 5 per month] * Free Instant Issue Debit Card with 33,000 fee free ATM's * Free Financial Planning * Free Parties * Group Travel Benefits * Full-Time Personal Banker/Club Coordinator * Free Monthly Senior Center Lunches * Monthly e-Newsletter

If you have an existing account, it won't change your account number. All our accounts are insured to the maximum FDIC coverage.

Group Travel
Why Group Travel? We do the planning, all you do is sit back, relax & enjoy the ride! You will get deluxe transportation, group discounts, door to door drop-off and pick-up, always in a secure group setting, friends with same traveling interests and making new friends.
We have some awesome tours for 2020 and we want you to join us! Why would you want to go with anyone else?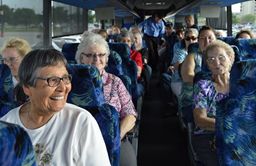 For a full view of trip fliers and all activities, click on the RED TITLE of each tour.
Our first tour for 2020, on Friday, April 17th is
BRANSON MUSIC FESTIVAL
, the highlight of Ozark Mountain Springtime and packed with all the music and talent that makes Branson magical. We'll start our day at the Billy Yates Concert Hall for a Shake & Howdy, with lunch included. Then we'll move to the Clay Cooper Theater where 10-12 Branson performers take the stage! When we leave, we'll make a stop at Farm Fresh Steakhouse and Bakery for a fabulous dinner! $120 Per Person Final Payment Deadline: Friday, February, 28, 2020.
Well, as you might have heard, our annual mystery tours are a huge hit. Don't miss our next
TOUR OF MYSTERY – FIT FOR A KING
on Friday, May 15th. We'll have 4 amazing venues to visit, starting with a love of art, history and fantasy of a long time ago, with lunch included. Next, we'll travel to where life is still portrayed as it once was. Then we'll look into the lives of early Americans, both Native and Settlers from the 1800s, and see things any King would love to have. Last, we'll enjoy most delicious sweets that you've ever laid your eyes or tongue on. A day that's truly Fit For A King! This trip sells out fast, so book now! $130 Per Person Final Payment Deadline: Wednesday, April 1, 2020.
If you want to do things you've never done before, this trip is it! Come with us from Wednesday-Friday, June 3-5 for
WILD WEST MEETS THE NORTH POLE
. We'll have two-night's accommodations in Rantoul, IL at Holiday Inn. Inclusions: The Palms Café, steak dinner and murder mystery at Alexander Steakhouse, Monticello Railway Museum, historic 1879 Jail House Inn, 36 Saloon, Bridgeton Mill-the most photographed covered bridge and oldest operating mill, Bob Ross Paint Experience, Hardy's Flying Reindeer Ranch with real Alaskan Reindeer, plus scenic buggy ride, chuckwagon dinner and loads of laughter and fun! $560 Per Person, Based on Double Occupancy Final Payment Deadline: Monday, April, 20, 2020.
NEW THEATRE & RESTAURANT
on Wednesday, August 5th. When an overworked mother and her teenage daughter magically swap bodies, they have just one day to put things right again. By spending a day in each other's shoes, Katherine & Ellie realize their love and mutual respect for each other again. We'll have a fabulous gourmet lunch buffet and an amazing dessert at intermission. This is my favorite place to go for live theatre productions! $125 Per Person Final Payment Deadline: Monday, June 1, 2020.
TRAILS, RAILS & PUPPY DOG TAILS IN ABILENE, KANSAS
is where we're headed from Wednesday-Friday, September 16-18. Abilene – the infamous Cowtown that raised a President, the boyhood home of President Dwight D. Eisenhower, the little city of mansions and beautiful churches, the end of the Chisholm Trail and the beginning point of Greyhound dog racing. There's so much history in this town that you won't even believe what we'll get to experience! And, we'll have the most wonderful tour guide during our stay here – Mary Jean Eisenhower, Dwight Eisenhower's granddaughter! We'll have two-night's accommodations at Holiday Inn. Inclusions: Seelye Mansion Tour, Eisenhower Park & Rose Garden, Dwight D Eisenhower Presidential Library, Museum, Boyhood Home and Visitors Center, Dickinson County Heritage Center, Old Abilene Town, Abilene & Smoky Valley Railroad Tour, Trolley History Tour, Historic Church Tour, Greyhound Hall of Fame, Greyhound Working Farm Tour and so much more. If you love history, you're not going to want to miss this tour. $450 Per Person, Based on Double Occupancy Final Payment Deadline: Wednesday, July 15, 2020.
Come along with the Seniority Club on Friday, October 2 as we find local companies where their products are still
MADE IN THE USA
. Options we are looking at for the day are Loren Cook, Executive Coach, Springfield Leather Company, National Audio Company, Coca Cola, Mueller and Springfield Brewing Company, with lunch included at their scratch kitchen. $70 Per Person Final Payment Deadline: Tuesday, September 1, 2020.
The end of year holidays is our favorite time to get out with our travelers and get everyone into the spirit of Christmas! And talk about fun, don't miss out on
AN OLD TIME CHRISTMAS & MORE
! We'll first go to the Chateau on the Lake and have a wonderful lunch and view their Gingerbread Village display. Then on to Silver Dollar City for An Old Time Christmas Festival. We'll have a Christmas buffet dinner together and plenty of free time to enjoy this wonderful park. Then we'll drive through Branson's Gift of Lights displays and travel on to Savannah House for a holiday dessert reception that's sure to end our day full of holly, jolly fun! $170 Per Person Final Payment Deadline: Tuesday, October 20, 2020.
So, what are you waiting for? Sign up and join in all the fun. Call the Seniority Club at:
417.935.2293
417.753.5224
417.859.BANK 
Don't wait or you might not get on the trip of your choice. Book Today, because you'll find with group travel you can't do all the things we do for the prices we offer. We'll even take you to places you never knew existed!



Gift Certificates and Payment Plans
Don't worry about funds to pay for your Seniority Club trips, better yet, have your children or family buy you a gift certificate that you can use on the trip of your choice. Whether Christmas, Mother's or Father's Day, Valentine's, Birthday, Anniversary; whatever the occasion, we can make up a certificate! We can also set up payment plans for your personal wish list! We want to make it as easy as possible for you to get out and enjoy yourself with us in 2020, whether it's a multi-day or just a day tour!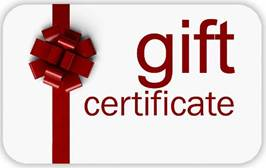 Call Delilah at (417) 943-4391 to sign up for our monthly e-newsletters. These go out on the first of each month and have very informative news, trip updates, special discounts and other items that you can only get through this process. Don't miss another thing; get signed up and receive the most benefits through our Club!

Vacation and Christmas Club Accounts
The Seymour Bank offers different ways you can save money for our tours. If you open a Vacation Club Account, you can save money, up to $10,000 annually, that will be paid out in May of each year. If you choose a Christmas Club Account, you can save money, up to $10,000 annually, that will be paid out in November of each year.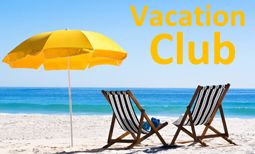 Normally these accounts pay a higher interest rate than our regular savings accounts. These accounts can be set up on automatic withdrawals to come from a checking or savings account each week or month, so you don't have to remember to transfer funds. Then, all you have to do is wait for your check and pay on the trips you want to go on.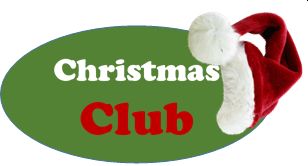 Free Monthly Lunch at Local Senior Centers
The Seymour Bank serves lunch at our local Senior Centers monthly. Don't miss it because we also pay for your lunch that day! It's a WIN-WIN for ALL!
• Marshfield - 2nd Wednesday of each month
• Rogersville - 3rd Wednesday of each month
• Seymour - Last Thursday of each month
Facebook